Forms & Downloads
Pre-Paid Gift Cartificates
We offer Pre-Paid gift certificates for a 5% discount! Come on into our location to get yours!
Instruction Program
Get started with our instruction program by filling out this form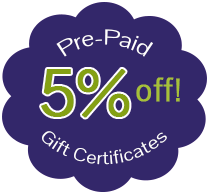 Take advantage of our Pre-Paid Gift certificates that give you an extra 5% discount on any purchase!
Gift certificates are only available
at our location, so come on in!
Specials